Dr. Roy Wales
Founding Director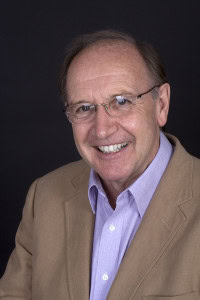 Roy Wales is well known in Rottingdean for creating and directing Rottingdean Arts over many years.  He was also instrumental in raising money to restore the neglected Terraces and create the Rottingdean Terraces Stage.
His career has covered more than fifty years of extensive international experience as a conductor, in education and in arts management. He was County Director of Music for Essex and East Sussex County Councils and spent twenty years in universities and conservatoires, including being Director of Music at the University of Warwick, Director of the Queensland Conservatorium of Music (Brisbane, Australia) and Professor and Head of the Birmingham Conservatoire.
He gained his doctorate in music from the University of Washington where he was a Fulbright Scholar and he also has an MA in Arts Management from the City University, London. Early in his career he sang at the Royal Opera House, Covent Garden, with the English National Opera and for the BBC.
He has been a guest conductor with many orchestras and choirs including the Royal Philharmonic Orchestra, the City of Birmingham Symphony Orchestra and the BBC Singers. He is currently Music Director of the English Concert Orchestra, English Concert Singers and Chorus and The London Chorale.  He received a British Empire Medal (BME) in the Queen's New Year Honours in 2020 for Services to Choral Music.
He has lived in Rottingdean for twenty-nine years.
Professor Paul Patterson
Honorary President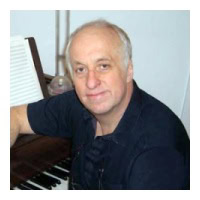 Paul Patterson is one of the most versatile, successful and internationally-respected British composers of his generation. All of the major UK orchestras, and in numerous countries abroad, have performed his works, as have eminent ensembles and international soloists, and he has a substantial discography. He has been the featured composer at many festivals both in the UK and abroad and has also been BBC Composer of the Week. Music-lovers worldwide enjoy his music as it never alienates – rather, creates an enriching experience that draws both audiences and performers in.
His substantial oeuvre, which includes several prestigious commissions, is stylistically varied; he is known for his sympathetic and often humorous writing for instruments, making a popular and successful name for himself in the choral, brass, organ, orchestral, concerti and children's music. His composition style of challenging but idiomatic writing has resulted in many of his solo works being chosen as set pieces for international competitions in Europe, Australia, Israel, Thailand and the USA.
Patterson's increasing international reputation as one of the foremost contemporary composers for the harp began with the popularity of Spiders. More works are being commissioned currently, and he has been invited to be the featured composer at the International Harp Congress in Hong Kong in 2017, his 70th birthday year.
Over the course of his career, Patterson has made significant contributions to many of the country's leading musical institutions. At the Royal Academy of Music, he initiated a pioneering series of annual Composer Festivals – an idea swiftly emulated elsewhere. He is a fellow of many of the UK's leading music colleges and has received several awards in recognition of his services to music.
Sally Kemp
Trustee - Membership
Sally has been a resident of Rottingdean for some years.  She has performed many administrative tasks in Rottingdean and as a consequence is a well know figure in the village.  Sally has taken on the role of Membership Secretary in 2023 and will also be looking after ticketing.
Dr. Chris Davidson
Trustee
Dr Chris Davidson has lived in Rottingdean for more than 20 years and is a (semi-retired) Cardiologist at the Royal Sussex County Hospital and Medical School. He is one of the founder members of Rottingdean Arts, having been Chairman of the Spring Music Festival for the first three years. He is the  current Chair of Rottingdean Heritage.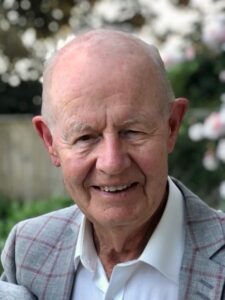 John Bryant
Treasurer
John has lived in Rottingdean for some 33 years. He worked in HR for BT before becoming a HR consultant in USA, the Far East and Turkey. On retiring he became involved with the Rottingdean Whiteway Centre and the Rottingdean Fair. He has been involved with a number of Charities as a External Examiner of accounts as he enjoys working with numbers. He was a Parish Councillor for 8 years. He enjoys sailing, fishing, and travel.
Gill Lake
Trustee
Gill has lived in Brighton for more than 40 years, moving from Leicestershire, although she was born in Birmingham. She joined Rottingdean Drama Society 35 years ago and was Chairman for 10 years, retiring in Sept 2009. She remains a member of the committee and is often involved in the Society as Director, Producer or cast member. She has lived in Chile, Argentina and Australia and was involved in amateur dramatics while resident there.
Bernard Turnbull
Chair - Trustee
Bernard Turnbull was born in the North East of England in 1944. He was educated at Bygate School and the University of Warwick where he graduated as an Economist. His career began in marketing then moved to designing business processes.
He retired as Managing Director of a software house in 1998. Bernard then founded a landscaping and maintenance business providing services to the building industry. He retired again in 2013 when he sold the business and he and his wife spend time at their houses in the Midlands and in Rottingdean.
Bernard has had a lifelong passion for music. He aims to use his business skills to promote musical experience in the wider community. He is currently Chairman and Trustee of the Beacon Hub Charity, Director of a Residents Association, on the Parish Council and a committee member of Rottingdean Arts.
Mark Cherrie
Mark has joined the team in 2023. He has lived in Rottingdean for many years. He is the manager of the Piccadilly Underground line but he has found time to join us in manageing Rottingdean Arts.
Mark has studied music at The Royal Collage and has played piano and flute throughout Europe